Working towards the future of innovation in the world of Indoor Advertising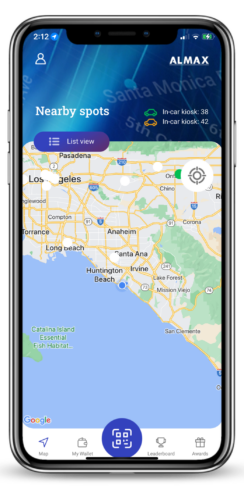 Find Locations
Easy and user friendly map that shows you which locations have our digital kiosks that are ready to scan. Green means ready!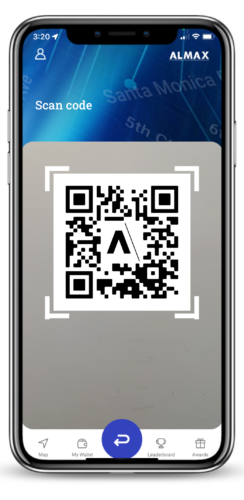 Scan QR code
Use the in APP QR code scanner to easily scan any of the advertisements on the A\VRIO Media Digital Kiosks. If the QR Code has an "A\" in it, you can scan it.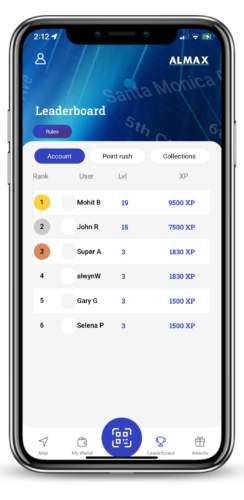 Collect Points
Go to your leaderboard to see how many points you've collected. Collect as many points as you can, compete with friends on the leaderboard, and claim prizes!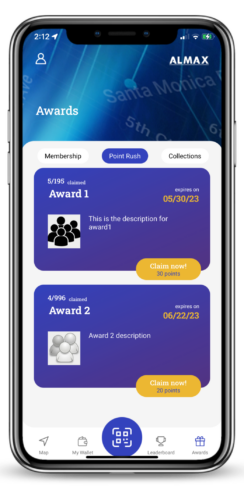 Claim Rewards
Use your point rush points to claim rewards. Rewards are in the award tab of the app. See what rewards we have and redeem!
Trusted Trailblazers and Groundbreaking Companies AVRIO Media is a digital advertising company that provides cutting edge solutions for brands and businesses. With our engaging and interactive digital displays, we empower business owners to build strong and lasting relationships with their customers. With ALMAX, we created a unique ecosystem that allows business owners to diversify and increase their traditional revenue streams, reinvent your customer experience, and thrive in this new digital-centric era.
AVRIO MEDIA INC
980 W. Coast Highway, 200, Newport Beach, CA 92663